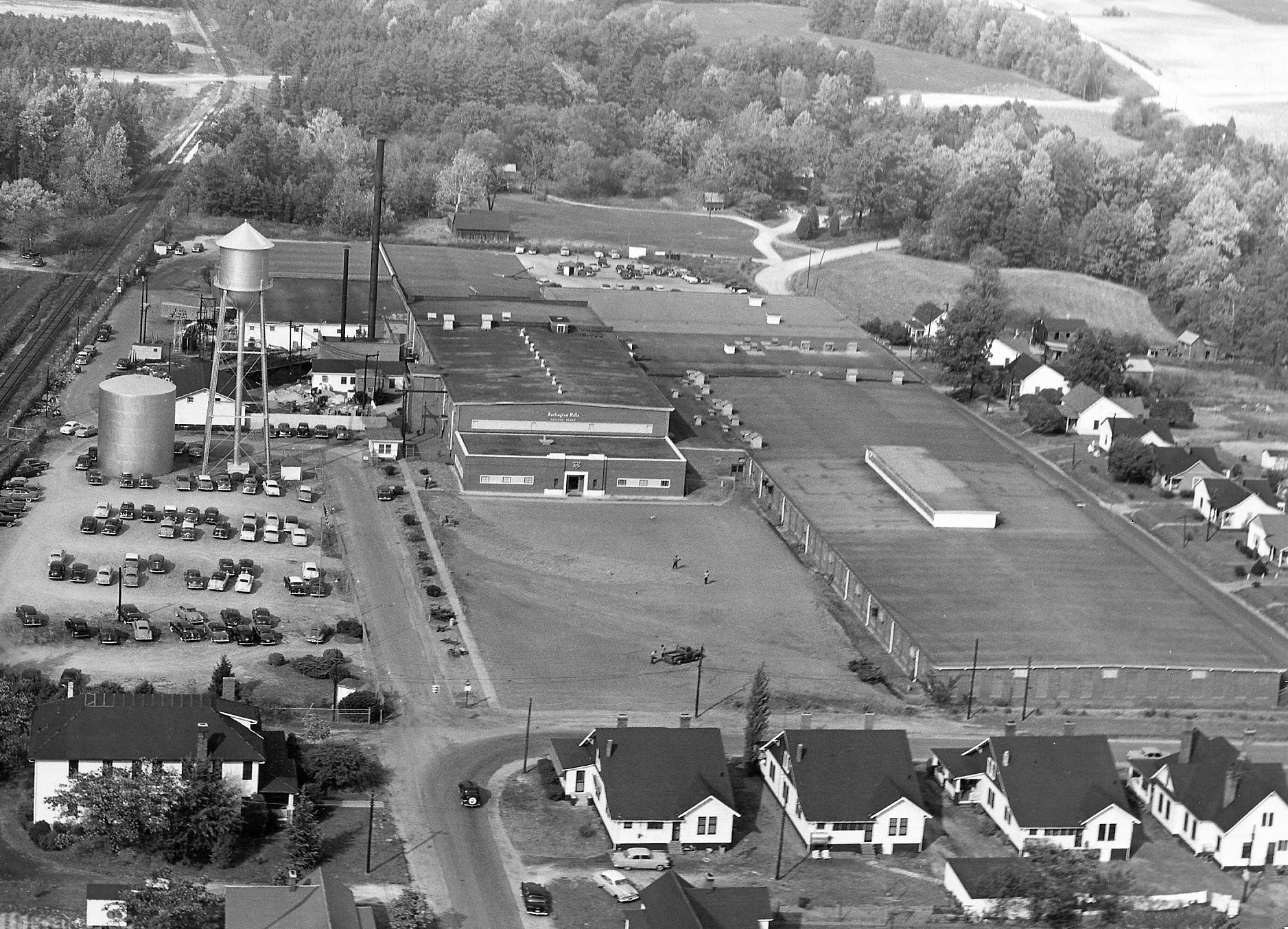 Dixie Cotton Mill, Co., was organized in 1906 with a capital stock of $100,000 and began operations in yarn manufacturing in 1907. A village of homes equipped with electricity, along with water supplied from deep wells drilled in the area, quickly sprang up around the mill.
In 1923, there was a reorganization of operations and the plant was renamed, Cascade Cotton Mills. The business fell on hard times at the beginning of the Great Depression, operations stopped, and the area was all but abandoned.
Burlington Industries purchased the mill in 1933 and re-opened the plant in January 1934. Along with new ownership was another new name; Cascade Weaving Company.